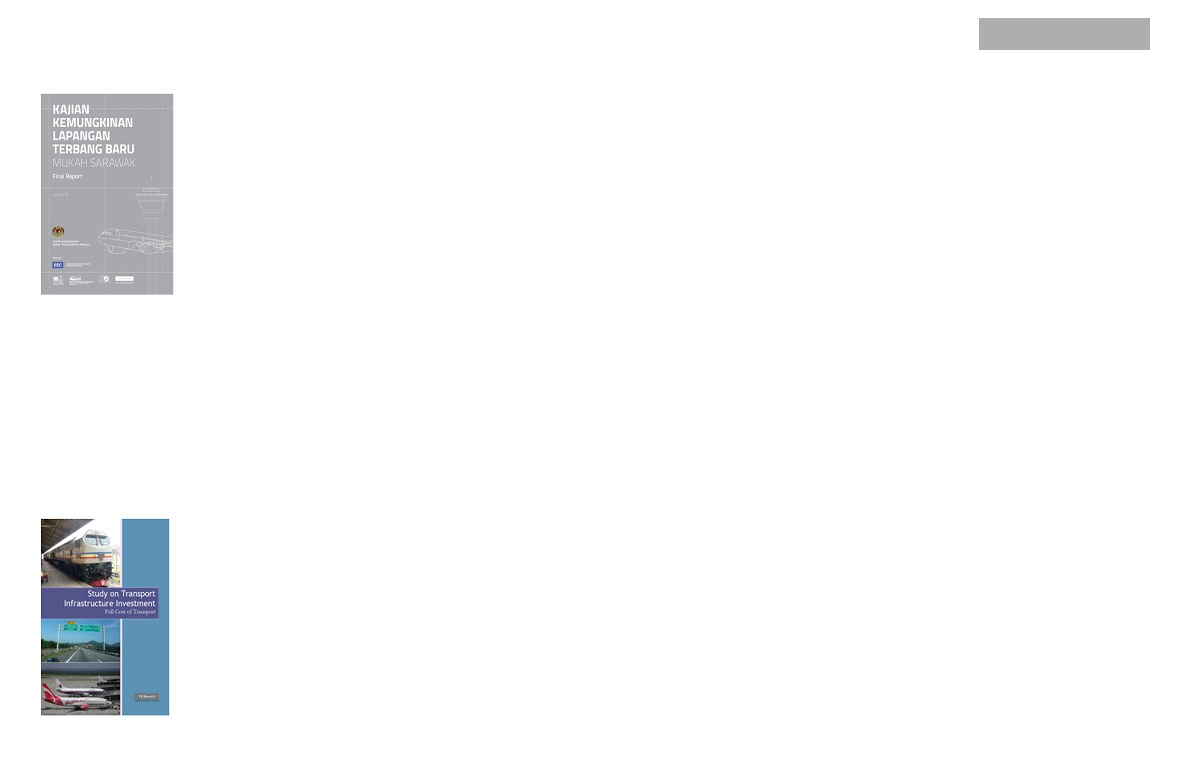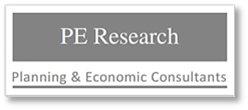 G-1-05, NZX Commercial Centre
Jalan PJU 1A/41B, Ara Jaya,
47301 Petaling Jaya, Selangor Malaysia
ceo@peresearch.com.my
Tel: 603-78042664
Fax: 603-78042863




© Copyright 2016 PE Research. All rights reserved.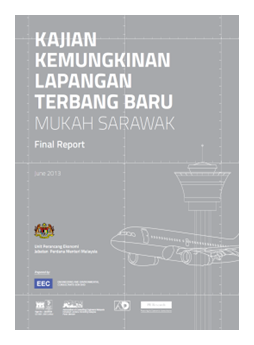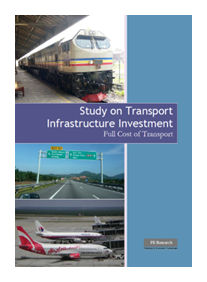 Transport Studies

Feasibility Study for Proposed New Airport in Mukah (2013)

The principal objectives of the study commissioned by the Economic Planning Unit (EPU) is to analyse the best transport option to connect Mukah to other parts of Sarawak state and to assess the need for upgrading Mukah Airport to enable the operation of larger aircrafts.

Findings of the study are used for establishment of traffic demand in terms of air traffic, water traffic and road traffic-based on current and planned activities under SCORE; identification of constraints from existing transport systems including the present airport and road connectivity to cater for the planned development; additional benefit of better transportation network to the economy; required capital and operating expenses for the development proposed; and identification of other modes of transportation within 100km radius of Mukah Town. Financial analysis and cost-benefit analysis are used in this study.


Proposed Mass Rapid Transit (Sungai Buloh-Kajang Line) (2011)

As is required in all detailed EIA studies, the socio-economic profile of residents and communities that live along the proposed MRT line was studied. The land use along the 1-km corridor of the proposed alignment was surveyed and impact assessment carried out. Several discussion group meetings were held to seek the views of the stakeholders. In addition, the experience and views of other communities that lived through the experience of rail construction and development was also studied. Using the analysis from these works, residual impacts of the project were identified and mitigation measures were proposed.

Full Cost of Transport (2010)

This project entailed a study of the full cost of transport along the KL-Johor corridor for three modes: air, rail and road. The full cost comprises of cost of infrastructure, carrier, social and user time components. The objective of this study is to develop a model of transport that will try to show the major components of transport cost, i.e. infrastructure, services and externalities. And it will highlight the types of information needed for a rational choice between transport investment proposals.