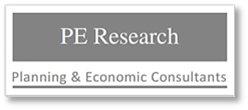 G-1-05, NZX Commercial Centre
Jalan PJU 1A/41B, Ara Jaya,
47301 Petaling Jaya, Selangor Malaysia
ceo@peresearch.com.my
Tel: 603-78042664
Fax: 603-78042863




© Copyright 2016 PE Research. All rights reserved.





Cadangan Kajian Penubuhan Pusat Biodiversiti Kebangsaan (2012)

Project Formulation

PE Research is contracted by the Forest Research Institute of Malaysia (FRIM) to investigate the various options for the establishment of a National Biodiversity Centre (NBC) in Malaysia, focusing on biodiversity management objectives and build scientific and R&D capacity in biodiversity management.

The recommendations made in the study become options on the establishment of a NBC. This study involves a detailed proposal on the functions, roles and services of the centre, its organisational structure, human resources needs, financial and market analysis and legal framework for the centre.

Firm Survey on the Impact of Chemical Substance Management Requirements in Malaysia (2012)

The study survey involving over 300 firms, investigated the impacts of product-related environmental regulations on exporting firms in Penang, as well as domestic firms that are connected to the export markets via the global supply chain. The study was commissioned by IDE-JETRO.