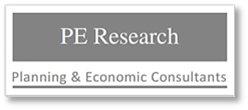 G-1-05, NZX Commercial Centre
Jalan PJU 1A/41B, Ara Jaya,
47301 Petaling Jaya, Selangor Malaysia
ceo@peresearch.com.my
Tel: 603-78042664
Fax: 603-78042863




© Copyright 2016 PE Research. All rights reserved.






Environmental Management Studies

Recycling Pilot Project at Local Authorities (2015)

The study, commissioned by Pejabat Setiausaha Kerajaan Negeri Selangor, aims to achieve six objectives in this pilot study together with an analysis of existing practices and potential, or actual, barriers to change. The recycling pilot study was undertaken to demonstrate how a strategy of household waste segregation for recyclable materials was attractive in terms of minimising waste, and thus overall cost effectiveness could be attained by greater efficiency in collection, transport and haulage, together with a consequent reduction in solid waste infrastructure requirements.

Survey on Solid Waste Composition, Characteristics and Existing Practice of Solid Waste Recycling in Malaysia (2011 – 2012)

This nationwide study commissioned by GSR Environmental Consultancy Sdn Bhd is to determine the current recycling collection and trading practices in the market, the recycling rate by different players, total recyclable material remaining in landfills, and household waste generation rate.

The study includes using a Solid Waste Collection Model developed by PE Research to estimate solid waste generation and collection.

Value of Fisheries and Related Ecosystems Assessment (2011)

This study, commissioned by WWF-Malaysia, is to undertake a situational analysis of the fisheries sector. The purpose of the study include developing a position paper that evaluates and assesses the ability of the Ecosystem-Based Fishery Management (EBFM) approach to address the current and future challenges faced by the fisheries sector.

This study also aims to advocate for the EBFM approach in fisheries management and to identify key issues and challenges in implementing it.